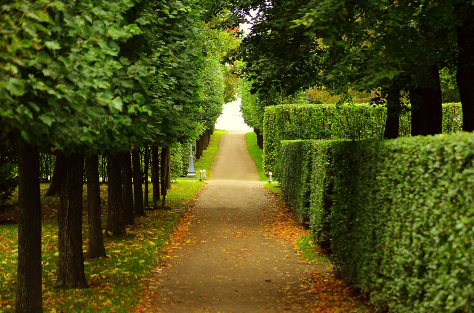 When you need fast and reliable bush trimming service, Whittier Tree Service provides superior tree care service. We specialize not only in bush trimming service but also commercial and residential tree service, tree trimming, pruning, stump removal, stump grinding, landscaping jobs, tree cutting, and tree pest control. We have the best arborists and highly skilled tree doctors who provide quality yet cheap tree service. Fill out the contact form to get your free estimates. Complete all the details and we will get back to you shortly.
Importance of Shrub and Bush Trimming
When it comes to shrub and bush maintenance, Whittier Tree Service knows that regular care like trimming and pruning is a must. Our arborists suggest that by doing so, you remove deadwood that attracts insects and pests, improve the health of the shrub or bush, encourage flowering, and can help provide aesthetic appeal to your property.
When you trim or prune the bushes on your property not only do you make your space beautiful and organized, you are thinning out the bush, opening the interior to more light and air, making it even healthier. Our expert tree doctors and arborists know exactly what bush trimming is all about. They know that this is just more than cutting the branches and leveling the shrubs or bushes.
It is always tempting to do the bush trimming job if you want to save money. But the result may not be what you want. Plus, it can be pretty tedious, especially when you have lots of bushes and shrubs to trim and prune, not to mention cut and remove deadwood and branches. Contact Whittier Tree Service and we will give you exceptional yet cheap tree service.
When Should Bush Be Trimmed
It would generally depend on the type of bushes that you have on your lawn. For bushes that need light pruning, you can do this just after they have bloomed. For shrubs and bushes that are overgrown, it would be best to have them serviced by winter. Not all bushes are the same. They may require light trimming or pruning depending on the type of bush. So it is best to hire a reliable arborist to help you with bush trimming concerns. 
Having a properly trimmed bush pays off, as this would blend perfectly well with your lawn or if you just had your landscaping job done, a well-trimmed bush or shrub will match.
It is always best to talk to our arborists for the right service. We have the know-how and technical knowledge, the right tools and implements, and more importantly, we provide high-quality but cheap tree service. Message Whittier Tree Service today and we will get back to you shortly.
Hire Whittier Tree Service
If you need high-quality yet cheap tree service, contact Whittier Tree Service right now. We offer very competitive and reasonable prices. Fill out the contact form to get free estimates. We will get back to you in a short while. 
For your Whittier bush trimming, tree cutting service, tree trimming job, tree cabling and bracing, stump grinding and stump removal, landscaping, and tree pest control jobs, Whittier Tree Service offers the right solution at an affordable cost. Contact our team of tree experts right now and avail of our high-quality but cheap tree service.
Fill out the contact form for free estimates.